Account Manager for Travelist
Some time ago we've joined forces with Polish travel giant Travelist and that means we've got a chance to broaden horizons and help Czech accommodation providers to expand their advertisement over the borders.
International team
Great opportunity to actively use English, Czech and Polish languages
Flexible working time and freedom at work
If you love exploring unknown places and tackling new challenges, the world of tourism is your second home and you always win an argument, this might be the right opportunity for you. We are looking for a new colleague who is going to straighten our international sales team and help our partners to grow internationally as well.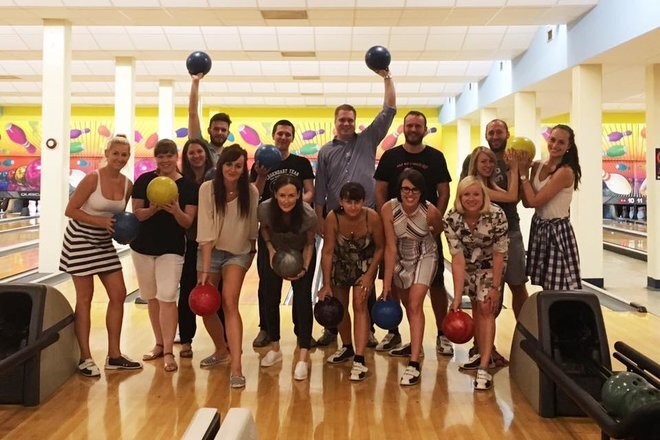 What exactly is this role about?
According to the demand of the Polish customers, to search for the relevant deals on Slevomat and address the partners with an offer of an opportunity to expand their cooperation with Polish Travelist
Active communication with both Czech and Polish sales teams
Acquisition sales through phone contact and personal meetings with our business partners
Negotiation of cooperation conditions and contract creation
Providing marketing support for the deals in cooperation with the Polish merchandising team
Responsibility for pricing of the Czech deals on Travelist
What do you need to know to be able to master our Account manager role?
Excellent knowledge of Czech and English languages, Polish is a plus
Previous sales skills, preferably from the travel/hotel business
Creative and consultative sales style
Very good knowledge of MS Excel
Driving licence and willingness to drive actively
The desire to proactively explore new opportunities
What do we offer in return?
Diverse and creative work
The background of a stable company that keeps moving forward and follows current trends
Cosy offices in Prague's Karlín
Flexible working time and freedom at work
Our corporate benefits
Possibility to start tomorrow
Do you feel like this might be the right opportunity for you? We are expecting to hear from you then! Send us your CV and don't forget to drop a couple of lines about you as well. We cannot wait to hear from you :)